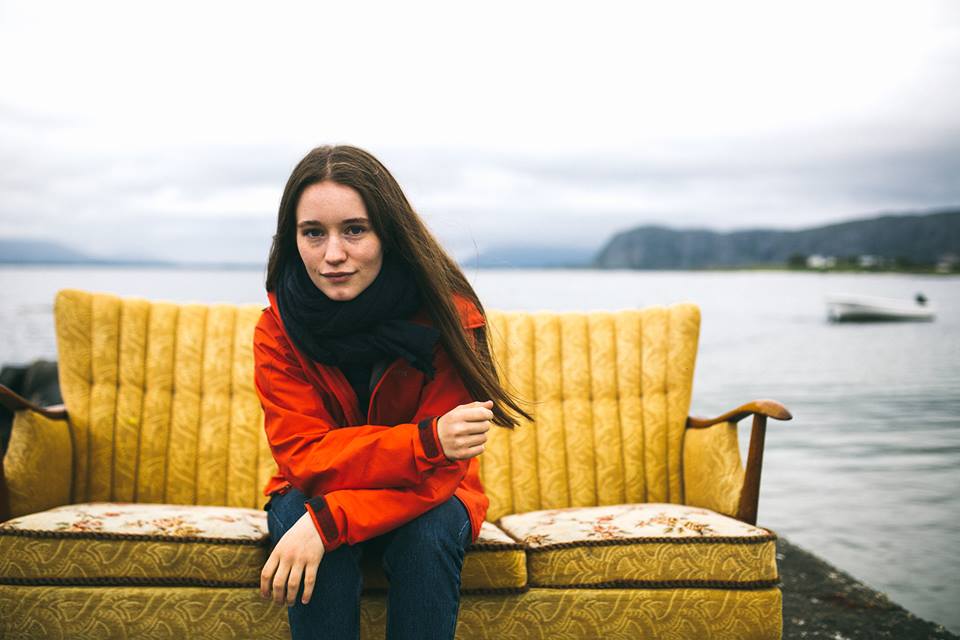 Interview: Sigrid
Im Sommer hat uns SIGRID mit 'Don't kill my vibe' den Kopf verdreht. Danach kam ihre bemerkenswerte Debüt EP heraus mit weiteren Hits. Am Freitag kommt die junge Norwegerin nach Berlin ins Musik & Frieden. Vorher haben wir ihr einige Fragen gestellt, um sie etwas besser kennenzulernen.
WE LOVE THAT: You only released 4 songs so far, but the whole world is talking about you, you got invitations from Jools Holland, James Corden, Spotify Sessions and VEVO. You're living a dream, are you scared to wake up sometimes? Do you realize your success?
Sigrid: I am very lucky to be experiencing all of this, and I can only thank my team and everyone listening. It is a huge honor to say that I really do love my job. I do get nervous before gigs sometimes, but that's the good kind of adrenaline 🙂
W: Is it hard for you to write such good songs?
Sigrid: Haha! sometimes – YES. Some days I just second guess every line I write, and some days everything flows. But I think that's why I love songwriting so much – you never know what to expect!
W: Please tell me your first reaction when you met Ina Müller in Hamburg?
Sigrid: It was so much fun!! She's great, and it was fun to play on her show!
W: This was your first Festival summer, right? How was it and what was the best Festival so far?
Sigrid: Yeah, well I've played Norwegian festivals before – and I've also done festivals and gigs as backing vocalist with my brother Tellef Raabe. His debut album is out now btw!! Featuring some of my vocals 😎😎😎
W: So what's next? You're on tour with 'Oh Wonder' for 3 dates in germany and afterwards?
Sigrid: Yes, and we're superexcited about that! We'll continue our own tour – right now we're on Iceland!!
W: Do you have a release date for your debut album? Can't wait for it.
Sigrid: Haha, sorry <3 can't tell you! But it's coming out in 2018.
W: What's your plan for the future, still your house in Giske with a cat?
Sigrid: Yup, that's the plan! That and to hopefully release more albums and go on more tours.
W: We already told you, that 'Don't kill my vibe' is our song of the year. What's your song of the year and what's your all time favourite?
Sigrid: Thank you!! I really appreciate that. hmmm… September by Gabrielle! She's a norwegian artist:)
W: Last question, what's your plans for the holidays? Very traditional with your family?
Sigrid: Haha, yes. We'll probably go skiing, eat food, watch movies, talk a lot and just chill. And I'm getting my last two wisdom teeth removed!
W: So thank you very much for you time and thank you for the music, see you on friday in Berlin, can't wait to see you LIVE.
Sigrid: Thank you for taking your time 🙂
Live-Daten:
10. November Berlin, Musik und Frieden
11. November Wiesbaden, Schlachthof mit OH WONDER
13. November Köln, Live Music Hall mit OH WONDER
Foto by by Jonathan Vivaas Kise